India's First Hydrogen Car, Hyundai Nexo, Launching In 2021 – Report
Posted On 04.08.2018
Hyundai has launched India's first electric SUV, that is the Kona EV. It is a fully electric vehicle, which delivers a driving range of 452 kms. It is priced at Rs 25.30 Lakhs (ex-showroom Delhi).
At the launch event, Hyundai confirmed that this is not the only EV for India. The manufacturer will launch many more EVs, as a part of the electric revolution. As of now, it has 3 EVs in the global market.
Moneycontrol reports that Hyundai is also planning to launch Nexo hydrogen-car in India, by 2021. What's a Hydrogen car? It actually runs on hydrogen fuel cells and is basically a type of electric vehicle.
Basically, the hydrogen fuel is converted into electricity by an electrochemical cell. It gets the electric motor but uses hydrogen combined with oxygen or any other oxidizing agent to produce electricity. So, you don't need to charge this motor for hours. Just 5-7 minutes will charge the fuel cells and you are good to go.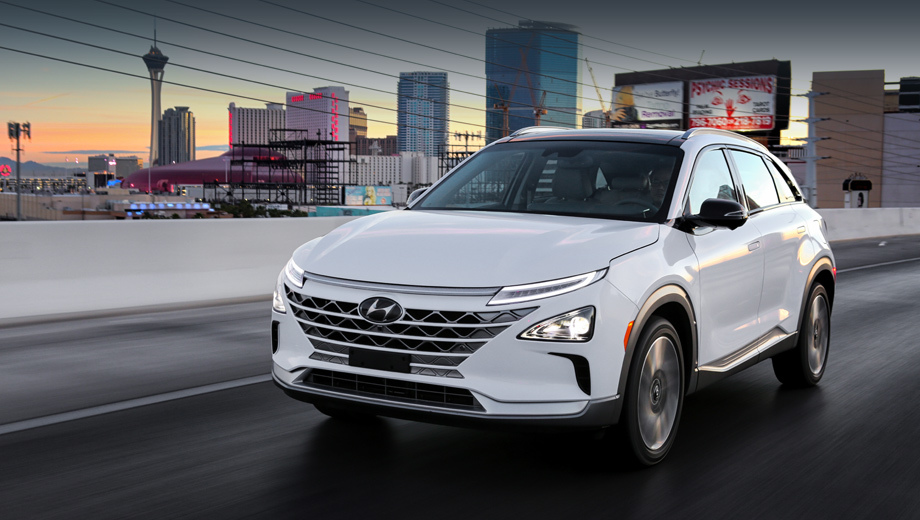 Importantly, the Hyundai Nexo will offer a driving range of up to 1000 kms in India. In Korea, the same car can deliver only up to 800 kms. Generally, fuel cells offer better driving range than EVs.
It will come with a 120 kw motor, that produces 163 BHP and 395 Nm of torque. The fuel tank capacity stands at 163 litres worth of hydrogen fuel. The top-speed achievable on this SUV will be around 177 km/hr.
Talking about the dimensions, the Nexo will be a bit bigger than the Hyundai Creta, but smaller than Tucson. As for the Kona, it is smaller than Creta but bigger than the Venue sub-compact SUV.
Hyundai is expected to commence the development of hydrogen fuel pumps in some time now. In the global markets, there are special sections in a regular gas station, for hydrogen fuel.
With one EV already launched and another in tow, Hyundai has successfully kick-started the EV revolution in India. It will soon get a rival from MG Motors, in the form of MG eZS by December 2019.